Sustainability
Sustainability plays an increasingly important role in society: it's our responsibility to look for sustainable solutions. TVE Group is continuously working on sustainability and Corporate Social Responsibility (CSR). Production processes are always designed as efficiently as possible to minimize environmental impact. We do so by constantly asking ourselves: how can we further improve our sustainable business policy?
Environmental Policy
TVE Group views environmental care as a social duty and will continue to encourage all employees to act environmentally conscious. When working on projects, the policy must comply with applicable laws and regulations on environmental aspects. Our employees take into account all possible emissions of environmentally harmful substances. As well as the efficient use of energy resources. To this end, with continuous improvement in mind, measures will be taken to address the identified environmental impacts at the source.
The main objectives and principles of environmental policy are:
reducing harmful emissions into the atmosphere;
encourage energy-saving measures;
encourage recycling;
reduce material use;
prevent soil pollution;
prevent the spread of existing pollution;
minimize nuisances in the design and layout of buildings, grounds and facilities.
As manufacturing, installation and service company, TVE Group does not manufacture or produce its own products. Therefore, there is no supply of raw materials, heavy metals or otherwise environmentally harmful or hazardous raw materials. In short, no harmful emissions take place at TVE Group.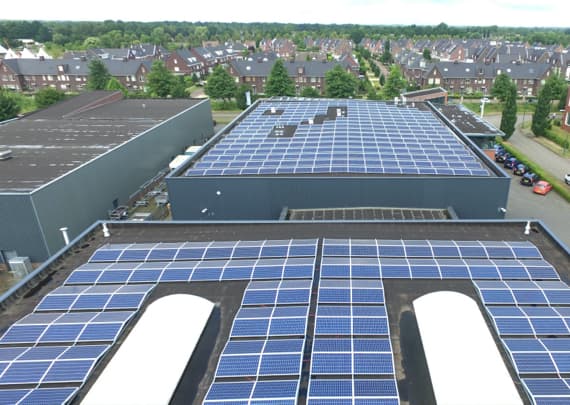 Energy consumption
TVE Group is engaged in structurally improving its energy management. In addition to the primary objective, our focus is on making employees aware of whatever responsibility they have in this process.
In 2018, TVE Reclameproducties B.V. achieved a remarkable milestone: the production hall's roof is fully equipped with solar panels. With 1123 solar panels, they can supply themselves with electricity during production and other operations. TVE Reclameproducties B.V. is now completely self-sufficient, and surplus energy is delivered back to the grid.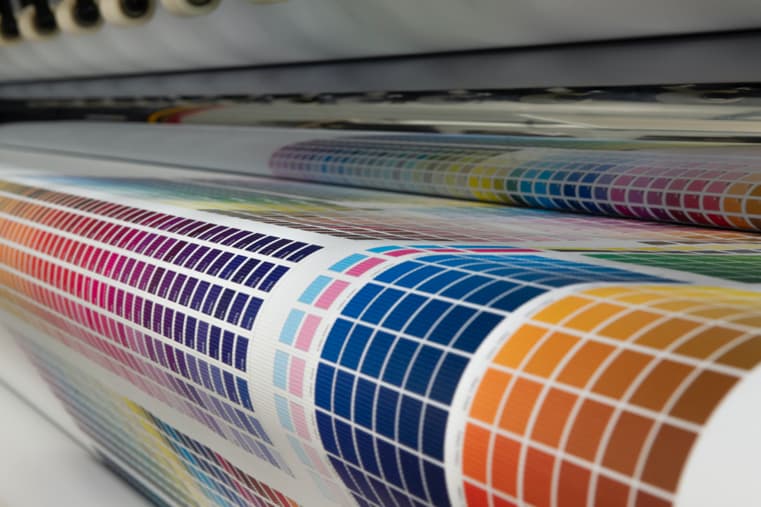 Sustainable materials
TVE Group believes it is essential to provide customers with the opportunity to order sustainable products. Therefore, various sustainable materials are included in our product range. These include recycled textiles, chlorine-free PVC, PVC-free alternatives and products made from FCS-certified paper.
We believe that those sustainable materials and products should be sustainably produced as well. Therefore, water-based inks are used, and UV inks with the Greenguard certificate are included in the product range. These environmentally conscious inks ensure low chemical emissions and are produced in such a way that chemical emissions are as low as possible. In addition to environmentally conscious inks, we also use machines with certified UV inks that can be used for children's toys. These comply with European standards.
Corporate Social Responsibility
As a company, we strive to positively affect the environment and people inside and outside the company. Regarding sustainability and the environment, many other aspects come into play. Think of integrity, equal opportunities and working conditions, an excellent personnel policy, education and training provision, flexibilization concerning working hours and workplaces, an environmentally conscious vehicle fleet, as well as a strict supplier code of conduct and innovations.
TVE Group has set itself the goal of being and remaining a leader in the field of CSR and propagating it. Specifically, where possible, CSR support will be provided to business associates to spread CSR principles further.
Contact us for the possibilities